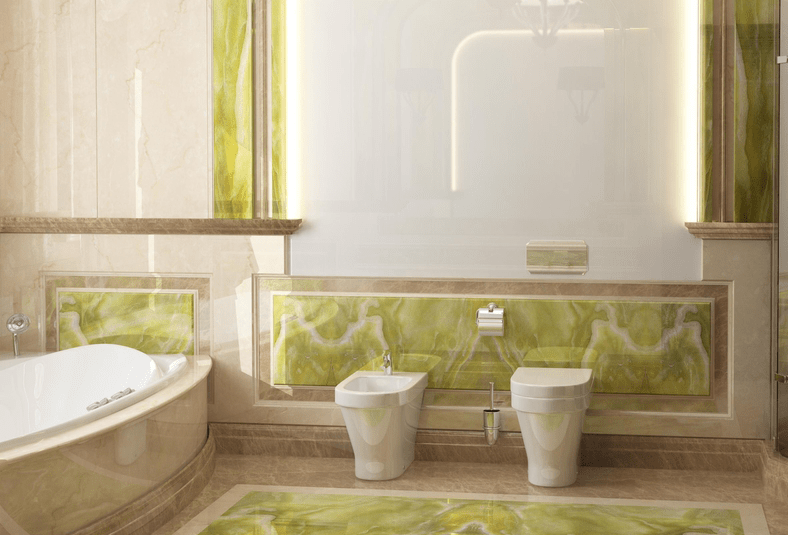 Popular Onyx Colors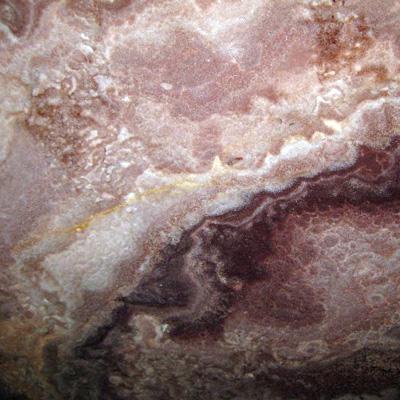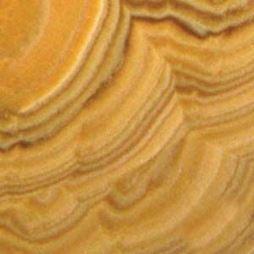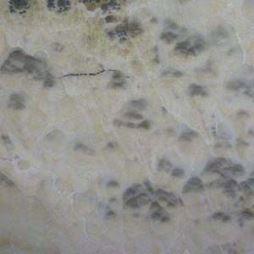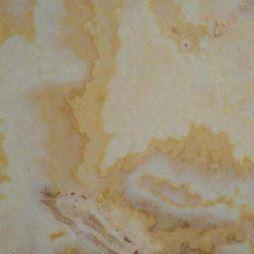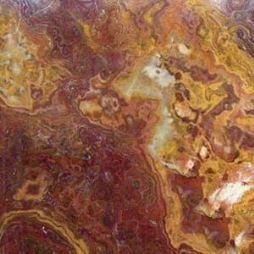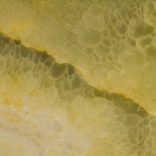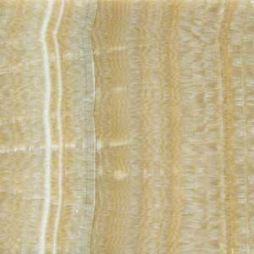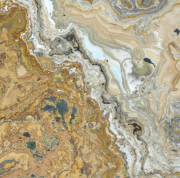 See More Onyx Options
Granite and marble are commonly known types of countertops, but if you are seeking a touch of class and sophistication for your kitchen or bath, onyx countertops might be just what you are looking for. There is no question that marble and granite are stunning and sophisticated, but onyx gives you a look that is rare, beautiful and unique.
What is Onyx?
Onyx is a natural stone that forms in caves as stalagmites and stalactites. It is highly regarded in various cultures. The stone is actually an oxide mineral with dominant silica ingredients. It has a silky luster after being polished.
The most famous type of onyx is black onyx, but the stone normally has colored bands that make the stone unusual. It has a Mohs' Hardness of seven, similar to the hardness of granite or natural quartz. Marble has a hardness of between three and four so onyx is significantly harder than marble.
Onyx Countertops Pros and Cons
Despite the fact that onyx has a similar Mohs' rating of seven, it is a soft stone which means pots and pans can scratch the countertop. Cutting on the counter can also lead to scratches, so it is important to use cutting boards. Acidic liquids can damage the counter and dull the surface.
Onyx counters often have a fiberglass backing to reinforce them as the stone is fragile. The countertops also require sealing and must be cleaned with a special stone cleaner. However, onyx is very rare and stunningly beautiful which makes it appealing to many people.
Care and Maintenance of Onyx Countertops
Onyx counters must be sealed to protect the surface and may require resealing over time. It is important to clean the counter with a product designed specifically for stone countertops.
Spills should be wiped immediately to avoid staining. Always use a cutting board to avoid scratches and never sit pots and pans, even if they are cool, directly on the counter as grit on the bottom of the pan could scratch the counter. Acidic liquids can dull the finish and cause staining so be sure that spills are wiped quickly.
Although onyx requires special care and maintenance to retain its beauty and luster, it is the perfect option for someone who wants a unique look in their kitchen, bath or any room of their home.
If you are considering natural stone countertops and want to learn more about onyx, contact one of our knowledgeable customer service representatives today. You can reach us by phone or through our easy query form online.