Popular Wilsonart Quartz Colors








See Our Wilsonart Quartz Gallery
If you love the look of natural stone for your kitchen or bath but do not want to deal with some of the maintenance necessary to keep it looking beautiful, engineered stone countertops are an excellent option. Wilsonart Quartz countertops do not require regular sealing and are available in a wide range of stunning, luxurious styles. This means you are sure to find the perfect countertop for your remodeling or new home project.
About Wilsonart Quartz Countertops
Wilsonart Quartz countertops are created using the patented Breton Compaction by Vibrocompression Vacuum Process. This process compacts the mix using a vacuum that eliminates gaps between the quartz crystals so that the final slab is significantly stronger than other countertop surfaces. The process also reduces the porousness found in other types of natural stone counters.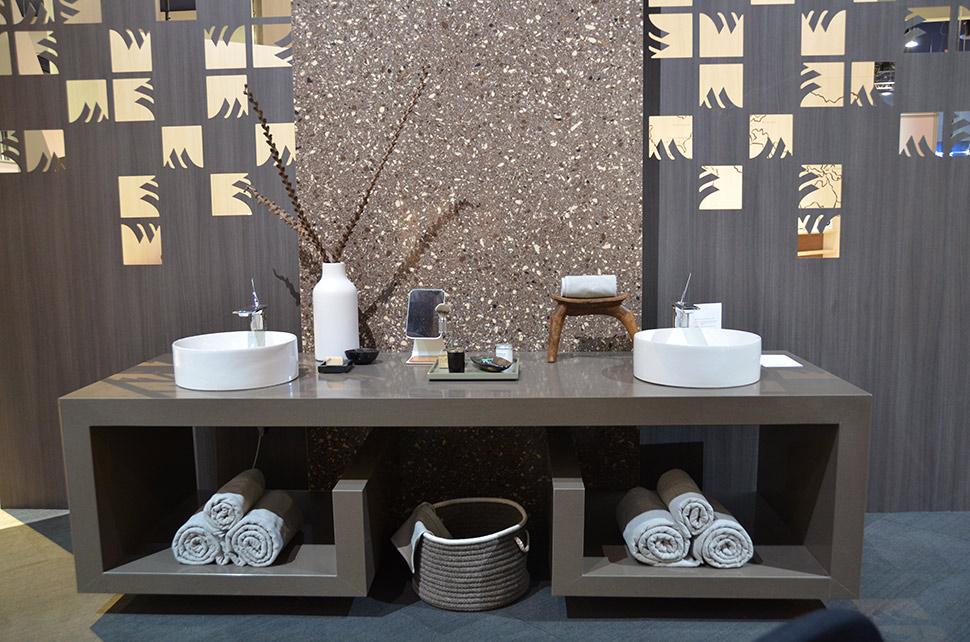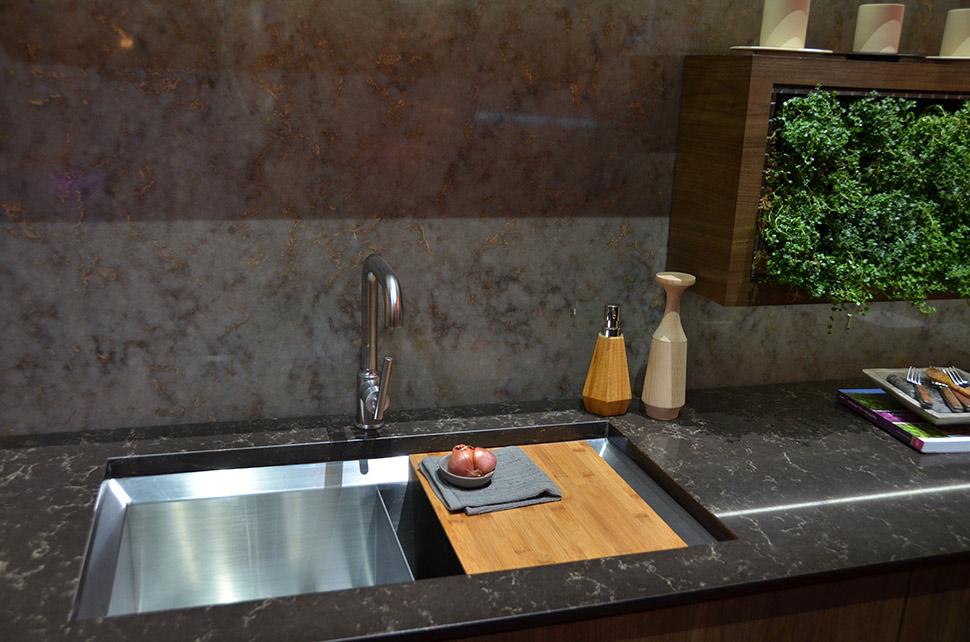 Advantages of Wilsonart Quartz Surfaces
Wilsonart Quartz countertops can withstand even extremely harsh environments. Because it is non-porous, it resists bacteria, mold and mildew. They do not require sealing and they are highly resistant to staining, scorching and moisture absorption. The counters are very easy to clean, simply wipe them down with a sponge or soft cloth dipped in warm water and mild soap. Wilsonart Quartz also resists cracking, chipping and scratches.
STAIN RESISTANCE
SCRATCH RESISTANCE
STRENGTH
COMPLIANCE
QUALITY ASSURANCE
Wilsonart Quartz Care and Maintenance
Wilsonart Quartz can be cleaned with mild cleansers. After cleaning, wipe the surface to avoid streaks. Never use abrasive powders or pads. Bleach and oven cleaner should never be used on the counters either. Although the counters are heat resistant, it is recommended you use trivets and hot pads as extreme temperature changes can damage the surface. High pH cleaning products can damage the surface as well so be sure to avoid them. Spills should be wiped up quickly as some types of substances can damage the surface, including citrus juices, tomato sauces and coffee. Although the counter is resistant to cracking and scratching, repeated knife strikes on the counter can lead to scratches. In addition, the hard surface of the counter can damage your knives. Always use cutting boards to prevent damage. It is possible to crack the counter if an extremely heavy object is dropped on it, so use care with extremely heavy pots like those made of cast iron.
If you are undergoing a kitchen or bath remodel, or if you are in the process of building a new home, give us a call today to learn more about Wilsonart Quartz. You can also reach us through the simple form on our website. We can guide you through the process and help you choose the perfect counter for your family's needs.
Popular Manufacturers We Carry