Popular Granite Colors








See More Quartz Options
Caesarstone Quartz Countertops
Engineered stone countertops are some of the most durable counter surfaces available. Caesarstone, one of the top names in engineered stone, offers a wide range of colors and textures that will fit into any decorating style.
Why Choose Caesarstone Countertops?
Even in the busiest of kitchens, Caesarstone countertops resist scratches, stains and chips. The counters are created using the most advanced technology available and they require very little maintenance. Kitchen counters get the most abuse of any surface in your home yet Caesarstone looks just as beautiful years later as it did when it was installed.
Advantages of Caesarstone Quartz Countertops
Caesarstone quartz countertops are resistant to mold and mildew. They are also non-porous which means they resist household chemicals and staining that can damage other types of stone counters. Granite, marble and other types of natural stone counters must be sealed regularly in order to protect them, but because Caesarstone counters are manufactured and already include resins, they require no maintenance other than regular cleaning.
Stain Resistant
Nonporous, No Sealing Required
Chemical Resistant
Low Maintenance
Mold & Mildew Resistant
Scratch Resistant
Heat Resistant
The Collections
Caesarstone quartz counters are available in several different collections, including:
Classico – Caesarstone colors in neutral tones with variations in overall style. Calcatta Nuvo can add brightness to your room with its white background and veins of light gray. You could choose Woodlands with its rich black background and veins of grays and whites for a luxurious look in a bathroom or entranceway as well.
Concetto – a blend of nature, art and technology, this collection gives your counter a surface that resembles semi-precious stone. Choose Caesarstone colors Viola with its rich purple that resembles an amethyst or Profondo with its swirls of blue sapphires.
Motivo – textured surfaces that add a unique pattern to countertops. Crocodile gives backsplashes and counters a rich, masculine texture while Lace adds a feminine touch.
Caesarstone Edge Profiles
In addition to the unique surface collections available, Caesarstone also offers a range of edge collections. Standard edges are available, but you can also customize your countertop with a mitered edge which makes the slab appear thicker. If you want to add a more sophisticated look to your counter, consider the triple egg or ogee bullnose.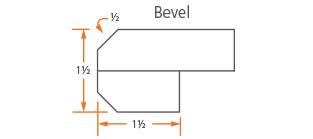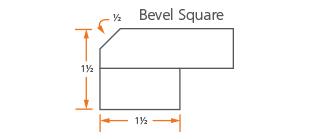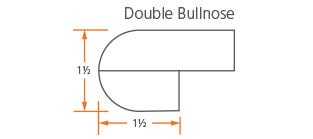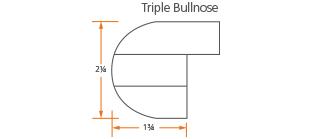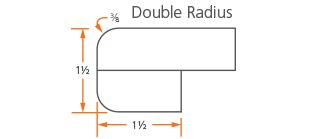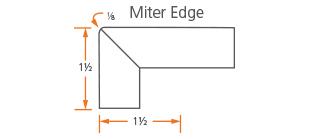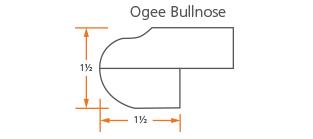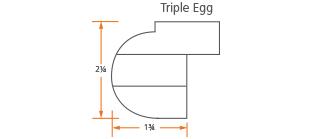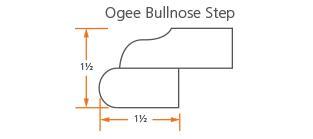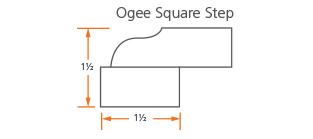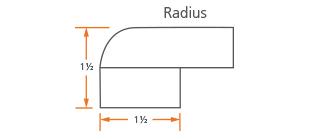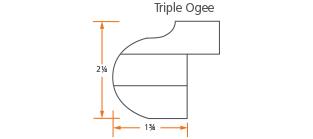 Low Maintenance
Like all engineered stone countertops, Caesarstone requires very little maintenance. Clean the counter with warm water and a mild soap. There is no need for regular sealing of the countertop as it is already non-porous. It is recommended that you use a cutting board, not necessarily to protect the countertop, but because the hard surface can damage your knives.
Call us today if you are considering stone countertops for your remodeling project. You can talk to one of our knowledgeable customer service staff by calling 215-396-7383 or complete the simple form online.
Popular Manufacturers We Carry