Popular HanStone Quartz Colors








See Our Hanstone Quartz Gallery
Engineered stone countertops are created from crushed quartz mixed with resins, polymers and coloring to create a countertop that is one of the strongest available. HanStone Quartz is a leading manufacturer of engineered stone countertops, offering a wide variety of colors and styles for you to choose from.
HanStone Luxury Countertops
Quartz countertops add a look of luxury to your kitchen or bathroom. Not only does it look sophisticated, it is also non-porous which makes it safer than other types of counters since bacteria cannot accumulate in tiny cracks or scratches. It is heat and stain resistant as well. HanStone quartz countertops require very little maintenance as cleaning requires just mild soap and water.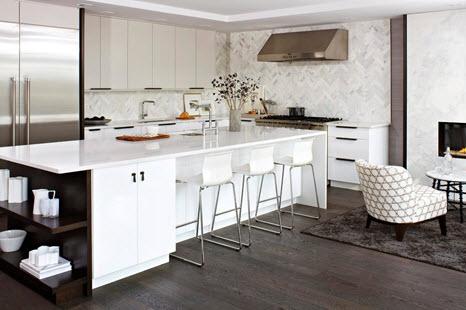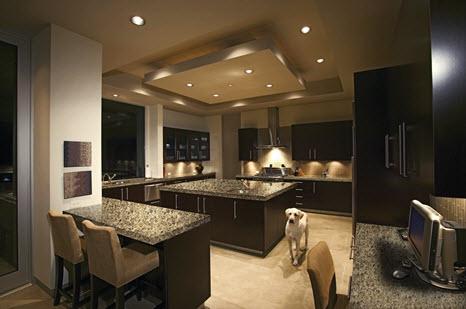 HanStone Quartz Countertop Colors
HanStone quartz countertops are available in more than 50 colors, allowing you to find the perfect color for your new home or remodeling project. The Classics Collection is available in 37 colors, capturing the many hues available in quartz. HanStone carefully selects the perfect sizes and colors of quartz crystals to create a beautiful countertop. The Ruscello Collection features a rich color palette that highlights soft, intricate patterns in six distinctive colors.
Advantages of HanStone Quartz
There are many reasons to choose HanStone Quartz over other types of counters. HanStone offers color variations so that you can match any décor. The surface is luxurious and requires no polishing or conditioning. Not only that, it is twice as hard as granite and much more durable than marble. It is also backed by a commercial ten-year limited warranty and a residential life-time warranty.
NON-POROUS
ANTI-BACTERIAL
DURABLE
STAIN-RESISTANT
SCRATCH-RESISTANT
HEAT-RESISTANT
HanStone Quartz Care and Maintenance
HanStone quartz countertops are easy to maintain and resists bacteria, stains and scratches. However, to keep your HanStone quartz beautiful for years, there are things you should do to protect it. Never use harsh chemicals but instead clean your counters with soap and water. Clean up spills as soon as possible. Some foods, like fruit juice, tomato sauces and coffee can leave stains, so be sure to clean those up quickly. Use cutting boards as it is possible to scratch the surface with knives. In addition, the stone can actually damage knives. Use trivets and hot pads to avoid scorching, although the counter is very heat resistant. Often, grit on the bottom of a pan can lead to scratches which is another reason to use protection under pots and pans.
If you are considering natural stone countertops, contact us today to learn more. You can call one of our knowledgeable customer service representatives or complete the simple form for more information about HanStone Quartz and other natural stone countertops.
Popular Manufacturers We Carry