When you have a living room, you want to design a place where family and friends can gather. With that, it needs to be functional but also a spot to build life-long memories. Today, natural materials are making their way into home design, especially living rooms. These spaces can have eye-catching features that will become the symbol of your home. When you add natural stone to your living room remodel, it will bring home a touch of durability and sophistication to those spaces.
Natural Stone for Any Type of Decor
If you want to add some natural stone to your living room, you might be worried if it will fit into your design decor. Most traditional and contemporary-styled spaces incorporate natural stones like granite, marble, limestone, and sandstone into the room. When you use natural stone, it gives a fantastic architectural element to the room.
However, you want to place the stone in the right areas of your living room. Think about using stone for backsplashes, walls, floors, and countertops. With the wide variety of colors and hues, you will definitely find a natural stone product that can boost the look of your living room. There are plenty of granite companies nearby your location to help you find just the right choice for your home.
Create a Space That Will Last for Years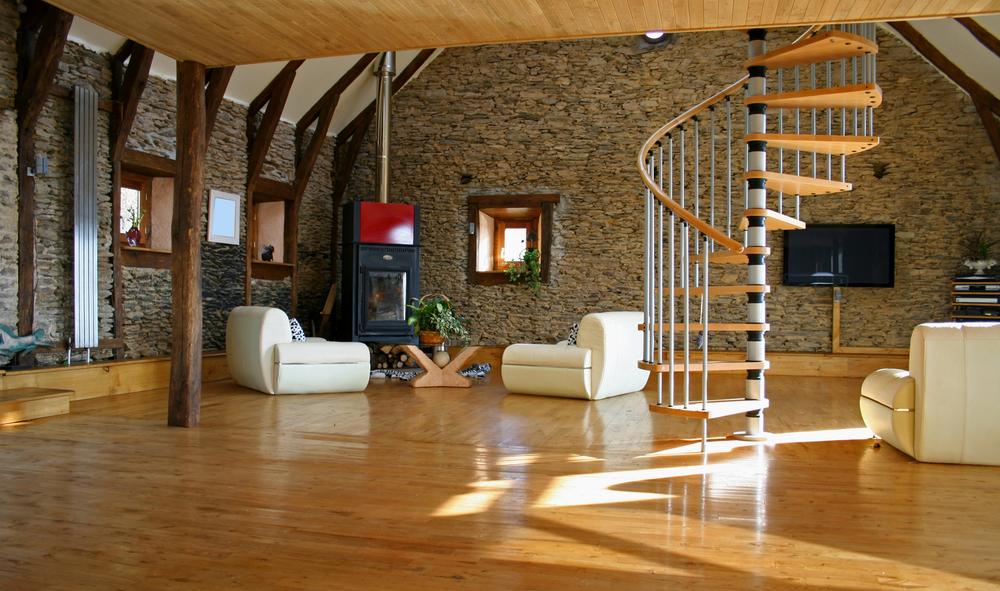 When you think of a traditional living room, what comes to mind? You probably picture bookshelves, tables, sofas, chairs, and lamps. However, the walls, countertops, and floors can considerably change the room's appearance. In any case, your remodeling project should make the living room more comfortable and functional as you bring out the best elements of the room. Since you will spend plenty of time in this space with family and friends, it needs to be appealing to everyone.
Natural stone allows you to transform a living room into a welcoming spot. For example, a granite wall and floors can bring life into a drab space. Marble can add a touch of sophistication, and sandstone is ideal as a wall panel. However, it is crucial not to overwhelm the room with stone. You might only want to use stone in certain areas. Here are a few tips for using stone in your next living room remodel.
Add Some Luxury With Marble Flooring
If you want to bring some elegance to your living room, marble flooring is a great option. These slabs have luxurious hues, waves, and veining that you cannot find anywhere else. When you add marble to a room, it offers visual appeal while providing a durable surface in the space. For those who want to think ahead, marble is a great natural stone that will boost the resale value of your home. Think about using polished marble slabs and tiles for those living room floors. You can find the slabs in standard or custom sizes. Marble is available in a variety of colors. Some of the best colors for a living room include forest green, white, brown, and onyx.
Create a Unique Look With Slate
Are you searching for an option that can give your living room some functionality, style, and durability? Slate is a great choice that can mark off all of those boxes, primarily when you use it for a floor. This natural material is resistant to scratches, chips, cracks, and breaks. Along with that, slate is more affordable than marble or granite. If you want some choices for your home, you can get slate tiles that are honed, split, or polished.
Like marble, there are plenty of color selections that can match your existing decor. However, you can even find options to reimagine the look of your room. Slate is available in gold, green, blue, and black hues. You might want to speak to a professional natural stone consultant to find the right match for your living room.
Decorate With Sandstone Wall Panel Cladding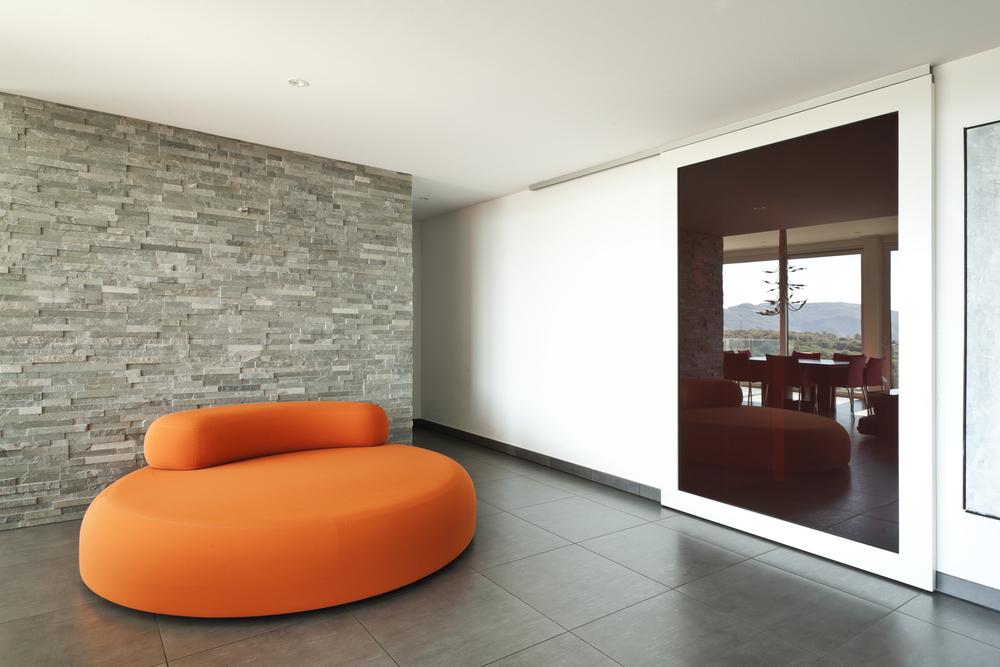 Unfortunately, living rooms can start to look dull after a few years. These spaces tend to collect all the stuff around your home, like toys, electronics, and furniture. Living rooms are often neglected. When you are ready to breathe some new life into this room, make sure to choose something that will stand out from the ordinary. Your living room needs to make a stunning impression on your family and friends. If you don't want hard floors, think about wall panels. These cladding options can provide a natural element in the room as you boost the style level in the home.
Sandstone is an excellent option for any home. However, it is not as common as marble or granite. With that, you can have a unique feature that will be the talk of the neighborhood. Some people believe that sandstone is brittle, but these panels are durable. You can find sandstone in several colors: yellow, brown, gray, red, and green.
Set Your Fireplace Apart With Stone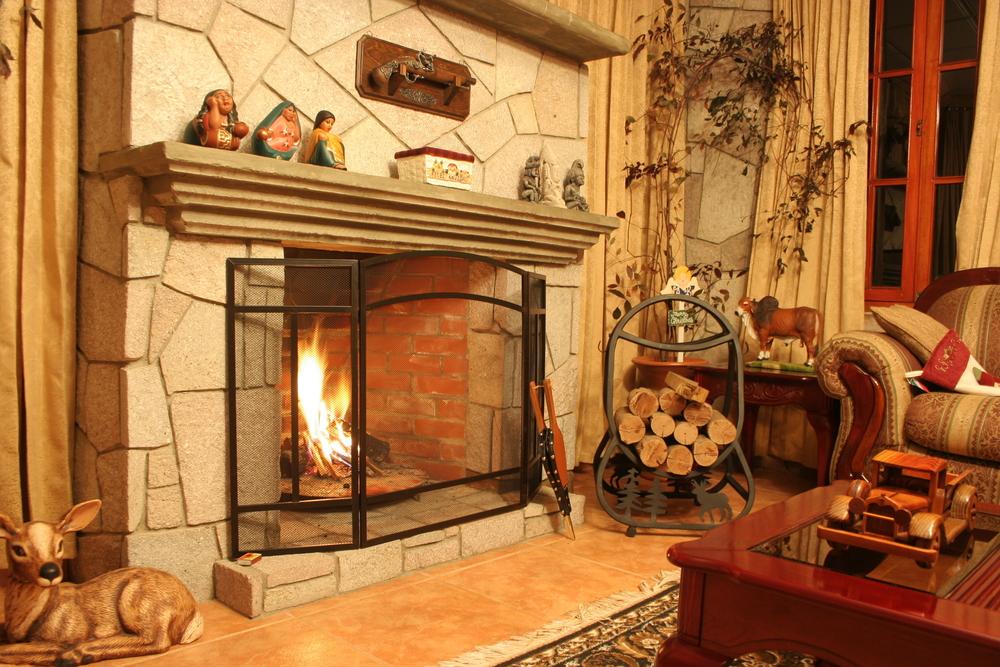 For several hundred years, fireplaces have been the traditional centerpiece of a home. In the winter, it can be used to keep everyone warm as it fills the room with dancing light. You can use granite, marble, or sandstone for a fireplace. Natural stone can create a beautiful atmosphere in your living room. While a fireplace might be seen as an old-school element, some modern natural stone can take your decor to the next level. Make sure to discuss your needs with a professional natural stone design company. They will be able to find the right stone that can match your style and needs.
In today's modern world, you can use stone in a variety of ways in your living room. These natural elements are sure to bring style and sophistication to any space.
Let Marble Concepts Help You
If you are ready to remodel your living room, reach out to the team at Marble Concepts. We have the expertise to find the best natural elements for your room, such as granite, marble, slate, or sandstone. You can schedule a consultation by calling 215-396-7393.