At one time, it seemed everyone had a black granite countertop in their homes. Over the years, these countertops have fallen out of popularity. For those black countertop fans, there is good news. These dark granite countertops are poised for a comeback. If you want to design a kitchen with the latest look, keep reading to find out why these countertops are gaining in popularity.
Embrace the Look of Black Granite Countertops
Dark granite countertops are making a comeback in American homes. These granite colors are the perfect way to spice up the look of your kitchen countertops. Along with that, darker countertops give your room an overall striking appearance. With all these benefits, people are starting to take a second look at black granite countertops.
View this post on Instagram
In modern home designs, these dark granite countertops are trendy and popular. Not only do they offer a captivating look to your room, but they provide powerful performance to those high-traffic areas. All granite countertops are durable and robust, especially those dark varieties.
If you have a home improvement project, you should think about choosing a granite countertop in a dark color. However, you need to understand the needs of your space and make a plan that is practical in the kitchen. Dark granite countertops are the ideal choice for any of those contemporary and classic styles.
You shouldn't think that black granite countertops are just a fad. These countertops provide a timeless style to any space. They are beautiful and enhance your existing look. If you want to update your current space, you might want to change the surrounding fixtures and paint in the kitchen. Keep in mind that your countertops will continue to be the room's main focal point.
Contrary to popular belief, dark granite countertops will not make your room dark and uninviting. You can create a bold and bright atmosphere by contrasting your dark countertops with lighter fixtures and paints.
Dark granite countertops are great for those large kitchens with plenty of sunlight. If you have light-colored cabinets, a dark countertop is an excellent complimentary look.
Design Your Kitchen With a Black Granite Countertop
If you are looking to redesign your kitchen, black granite countertops are very versatile. Many homeowners want to match their white cabinets with dark granite countertops. With this design plan, you can create a high-end appearance in your kitchen. Black granite countertops also add a luxurious feel to those spaces.
Homeowners who have dark cabinets can also benefit from using black granite countertops in a home. These dark colors do not always have to be boring or drab. You should try to mix and match the darker shades in your room. Think about adding different black hues throughout your kitchen space.
A Modern Choice
For a modern and minimalist appearance, a black granite countertop is an ideal choice. While they might be well-suited for those spaces, these countertops can fit into traditional kitchen designs as well.
Black granite countertops are luxurious and can match any type of color scheme. If you are looking to spruce up your kitchen, think about switching your faucets to steel. Whether you have a traditional space or want a modern look, these black granite countertops are the ideal choice for your home.
Add Black Countertops With Wood Components
You can enhance rustic elements with the addition of black granite countertops. If you have natural wood in your kitchen, pair a black granite countertop with a colorful backsplash. With these elements, you can have a kitchen space that pops as you add some more gravitas to your home.
An Ideal Kitchen Island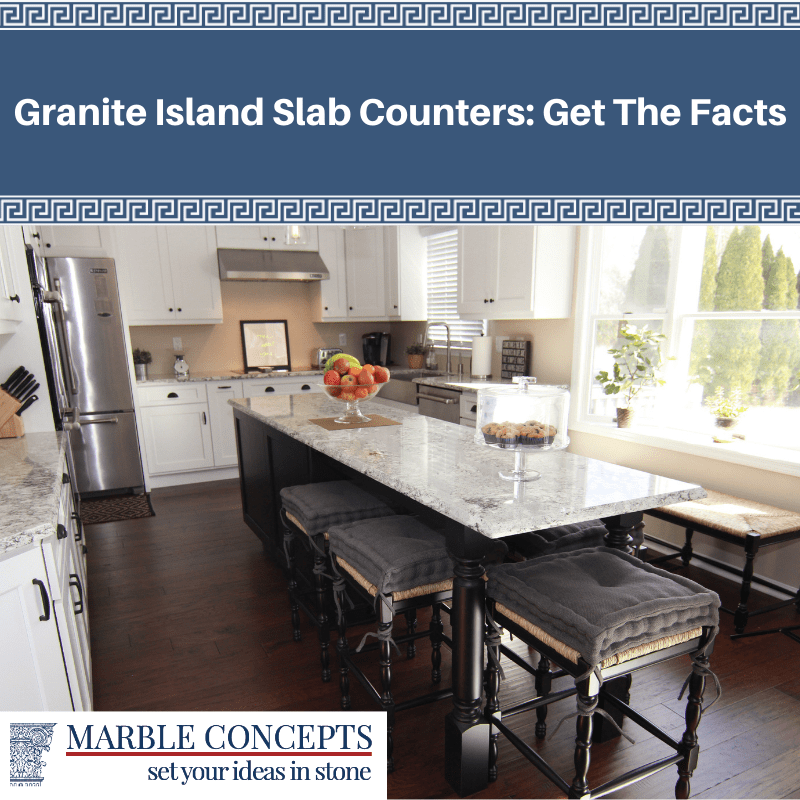 In any kitchen, black granite countertops will work amazingly well. Many homeowners use these countertops to complement the look of white cabinets and kitchen islands. However, you can boost your room's appearance by replacing a white kitchen island with this darker color choice.
Make Elements Pop
When you add black countertops to your kitchen, it makes those dishes and other elements stand out. All those little details pop and radiate throughout the space. If you mix in some color plates or appliances, you can create a modern-looking kitchen for your home.
You might want to get wild by mixing up different colors of countertops. Think about using a darker color for your main counters as you add a light shade for those kitchen islands or other spaces. You will be left with a kitchen that everyone will want to visit.
Black Countertop Shades and Colors
If you are thinking about adding a black countertop to your space, you have various color choices. Not all black countertops are just available in solid black. You can choose a countertop with flecks of other colors. Some countertops have beautiful swirls and veining throughout the granite. The possibilities are endless with all the color choices for your black granite. If you are undecided about choosing this color, you don't have to worry. There are plenty of options on the market to match your needs and style.
Black Countertops Are the Perfect Choice
As you can tell, black countertops are a great choice for your home. They are the best way to upgrade the appearance of your kitchen. Along with that, these countertops provide a more luxurious and inviting feel for your guests and family members. Many people use white cabinets to offset the dark granite hues. However, there are various ways to mix and match these countertops with your existing appliances, kitchen elements, and cabinets. In short, a black granite countertop is a great investment for your home.
Find Granite Companies Nearby
If you want to choose a black granite countertop for your home, make sure to reach out to the experts at Marble Concepts. Black granite countertops are rising in popularity, but they still provide a classic look to your kitchen space. These great granite countertops are the ideal elements for new or existing homes. Please give us a call at 215-396-7393 to schedule a consultation for your project.