Granite is one of the most popular natural stones used for kitchen countertops and is growing in popularity for flooring. According to the National Association of Home Builders (NAHB), 64 percent of new homes have granite countertops installed. However, granite does have its drawbacks. It must be sealed to protect the surface and it can scratch or chip. The good news is that you are not limited to granite when you choose new countertops if you want natural stone. There are many other options that are natural, beautiful and some are even more durable than granite.
Engineered Stone – The New Contender
Engineered stone countertops are a growing contender in natural stone counters. Made from crushed quartz, one of the hardest stones on Earth, mixed with polymers and pigment, engineered stone countertops have the best qualities of both laminate and stone combined. The counters are natural stone as over 95 percent of the counter consists of stone. It is extremely hard, low-maintenance and looks like stone. Because pigment is added as part of the manufacturing process, there are many more color options available than in granite.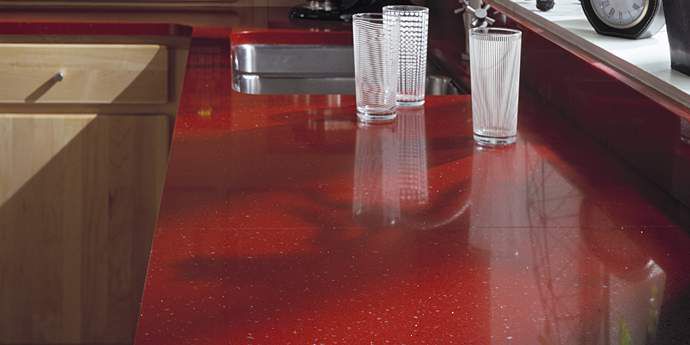 Bring the Volcano to Your Kitchen
One of the most interesting options for your kitchen counters is volcanic lava stone. It is extracted by hand in France, glazed with enamel and fired in a kiln. While the rock cools, a crackled finish is created, giving it the signature look that people are finding unique. It is non-porous and resists stains, scratches and heat. It is low maintenance and, like granite, each slab is unique. It is available in many different colors a well.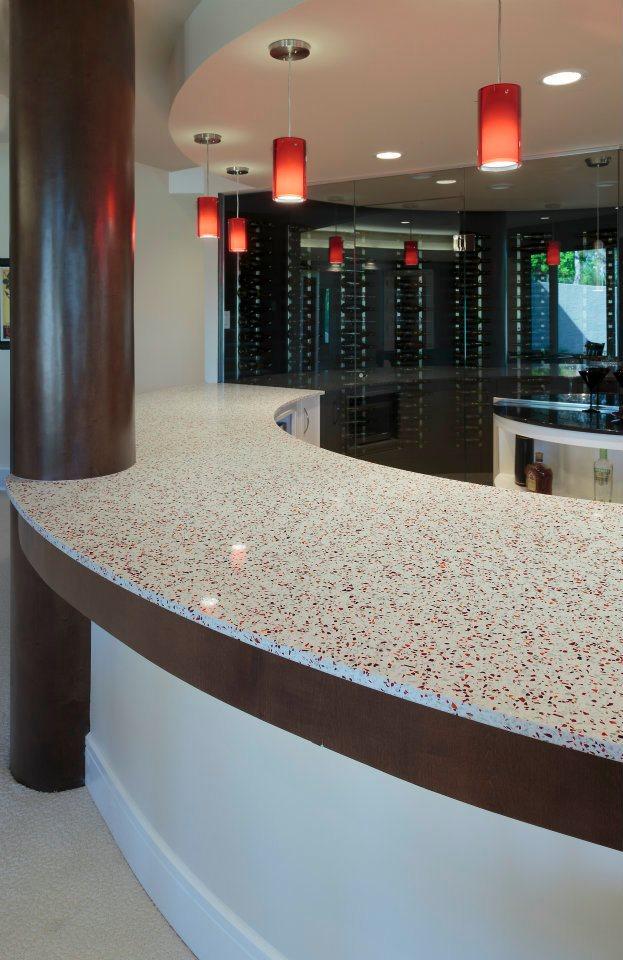 Treasure from Recycled Glass
Recycled glass countertops are created from exactly what the name indictes – recycled bottles, mirrors and other types of glass. It is an environmentally friendly option made by adding cement or resin to recycled glass. The counters should be sealed every five years to keep the surface protected. In fact, maintenance on recycled glass counters is similar to granite. However, the look is significantly different. You can get the counter with small flecks of sparkling glass or larger chunks of glass depending on your kitchen style, creating a unique, almost one-of-a-kind look.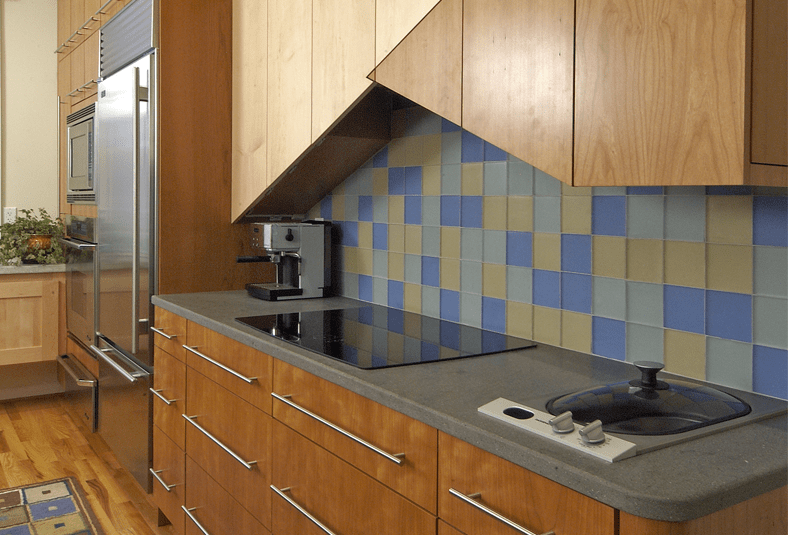 The Benefits of Soapstone
Soapstone is a completely natural surface that has a unique look compared to other natural stones. It is durable and many people say that it is easier to cook on soapstone as spills or hot pans will not damage the surface. Like granite, no two slabs are the same and the color varies depending on where it is quarried. It is non-porous so it resists bacteria and mold buildup. Because it is natural it is also environmentally friendly. It is available with textured surfaces and, even if the stone does scratch, the blemishes actually add to the character of the counter.

Start with a New Slate
Like other natural stones, slate is non-porous and creates a stunningly beautiful room. The color of slate shifts slightly so it is less bold than marble or granite. It cleans easily and resists stains , even from juice, tomato sauce or coffee. It does not scratch or chip easily and hot pans will not mark the countertop. Most installers recommend rounding corners of slate counters as they can be sharp and brittle.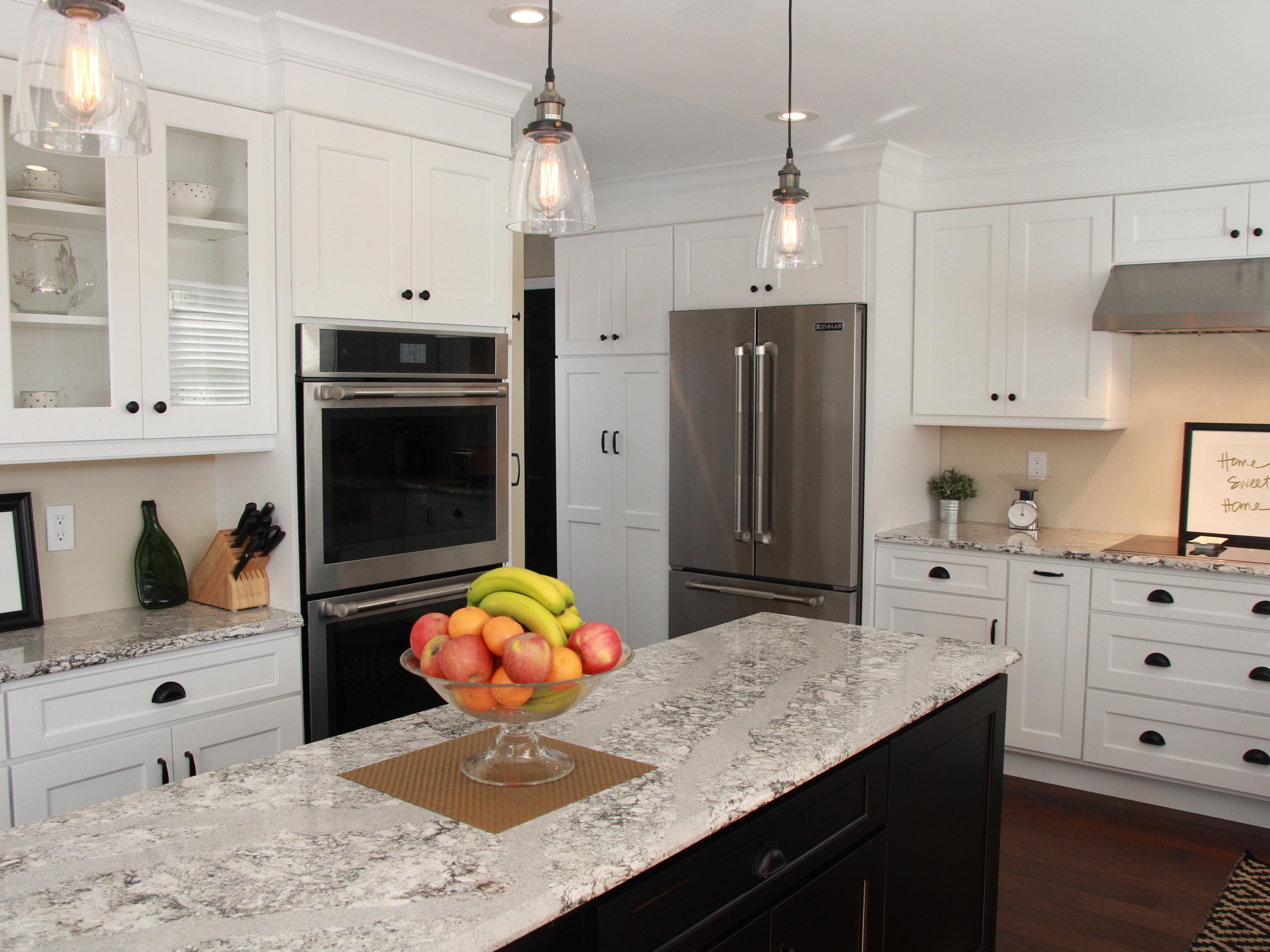 The Elegance of Marble
No other natural stone is as elegant as marble. It has a timeless beauty that has been used in buildings for centuries. It is extremely heat resistant and no two slabs are the same so you are assured that your countertop is unique. Marble is softer than other types of stone so it does crack and chip easier. It is also porous so that substances like oil, wine or juice can stain very quickly. Sealing marble can help protect the surface.
If you are considering natural stone for your kitchen, contact one of our knowledgeable customer service representatives by calling today or completing the easy form on our website.